I have waited 60 years for this.
Not really. That's because I would not, in my wildest imagination, have imagined it could happen.
There is a movie on Florence Foster Jenkins. Even more amazing, it is titled Florence Foster Jenkins.
It doesn't ring a bell, does it?
It rang a bell for me.
In 1956, I was working at a record store. It was my first regular job. Another employee, Lype O'Dell, who later became an actor, recommended that I listen to a 10-inch LP record. It was titled simply Florence Foster Jenkins. The cover was a tipoff, but I was naïve. I did not see what was coming. Then he put it on the turntable and had me listen. I could not believe my ears.
I read the liner notes. She was accompanied by pianist Cosme McMoon. That seemed reasonable at the time. It still does.
As a team, they made musical history. Then they were dropped down the memory hole. They were replaced in 1957 by Jonathan and Darlene Edwards, who produced a series of five albums over the next few years.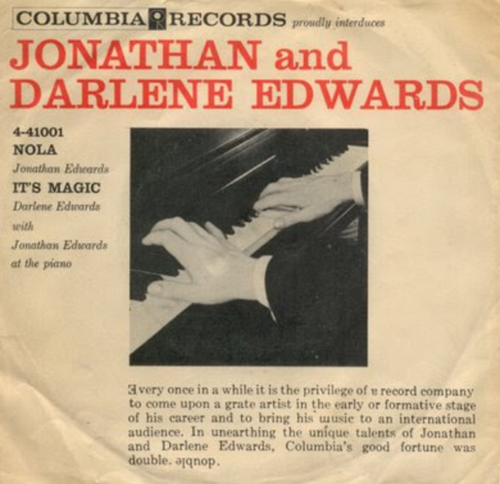 We heard this:
(For the rest of my article, click the link.)